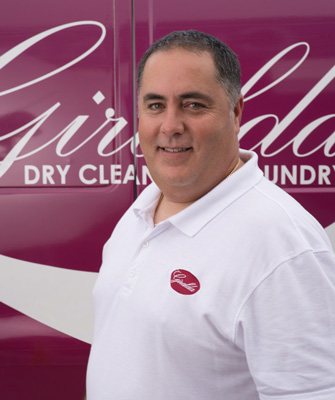 Long before Roland Losas opened Giralda Cleaners, he had taken interest in his father's business. In 1985, V. Manolo Losas set up a full-service dry cleaning plant in Miami, where Roland learned the trade. Shortly after, Roland went to work at a prominent dry cleaner to gain valuable experience from another perspective. Then in 1996, he opened his first Coral Gables location on Giralda Avenue.
Together with his wife Lydia, they built a strong reputation by focusing on personal attention and expertise. Two years later, Roland took over his father's dry cleaning plant, modernized it, and made it environmental friendly. By bringing his services in-house, he was able to provide exceptional quality garment care at an affordable cost.
As the business continued to expand, Roland and Lydia added even more convenient features to cater to their customers' needs. Giralda Cleaners now operates from three locations, and offers VIP delivery service throughout Miami-Dade County.